Quality for Animal Life as Proto Mormon Transhumanism
7 April 2015 (updated 11 September 2020)
Quality for Animal Life: what's the first thing that comes to mind when you read that? Animal rights or something along those lines? Yeah. Well, I'll tell you what didn't come to mind for me: Mormon Transhumanism. And yet, as it turns out, Quality for Animal Life, a nonprofit organization founded in Salt Lake City in the 1980s, is the embodiment of something approximating an early Mormon Transhumanist movement.
Today, I had the pleasure of doing lunch with Dick Jones, one of the founders of Quality for Animal Life. Dick is a witty and kind man, around 70 years old. He's currently combating cancer. We had an enjoyable conversation about the recent conference of the Mormon Transhumanist Association, which he was able to attend briefly between medical appointments, and about various related subjects of common interest.
During the conversation, Dick shared with me and encouraged me to post online a copy of a newsletter from 1984. It contains an account of a speech he gave to his organization. Here, for me, is the most fascinating part:
Another prime directive which we have is to strive to achieve balanced organic health conditions for Pets, People and Wildlife. Since deterioration of balanced organic health conditions occurs primarily after the individual has developed to full reproductive capacity, we shall strive to restore individuals to the vigor of youth. We accept the premise that an individual is capable of enjoying greater Quality of Life as that individual gains experience and awareness. Therefore we intend to develop and maintain the resources and facilities to service rejuvination, life prolongation and extention as well as the technology for organic immortality.
All pioneers have historically been ridiculed and held back by the narrow minded which did not have the foresight to see the inevitability of progress. But God knows the sequence of history and has revealed that TRANSFIGURATION shall be available to man. His servants shall set This Technology in its place in time, just as all other revelation has come to pass by the application of intelligence. We will have the courage to walk uprightly before God and pursue these objectives; and we will not accept persecution at the hands of the narrow minded.
Here are images of the entire newsletter. Click on them to see them at higher resolution.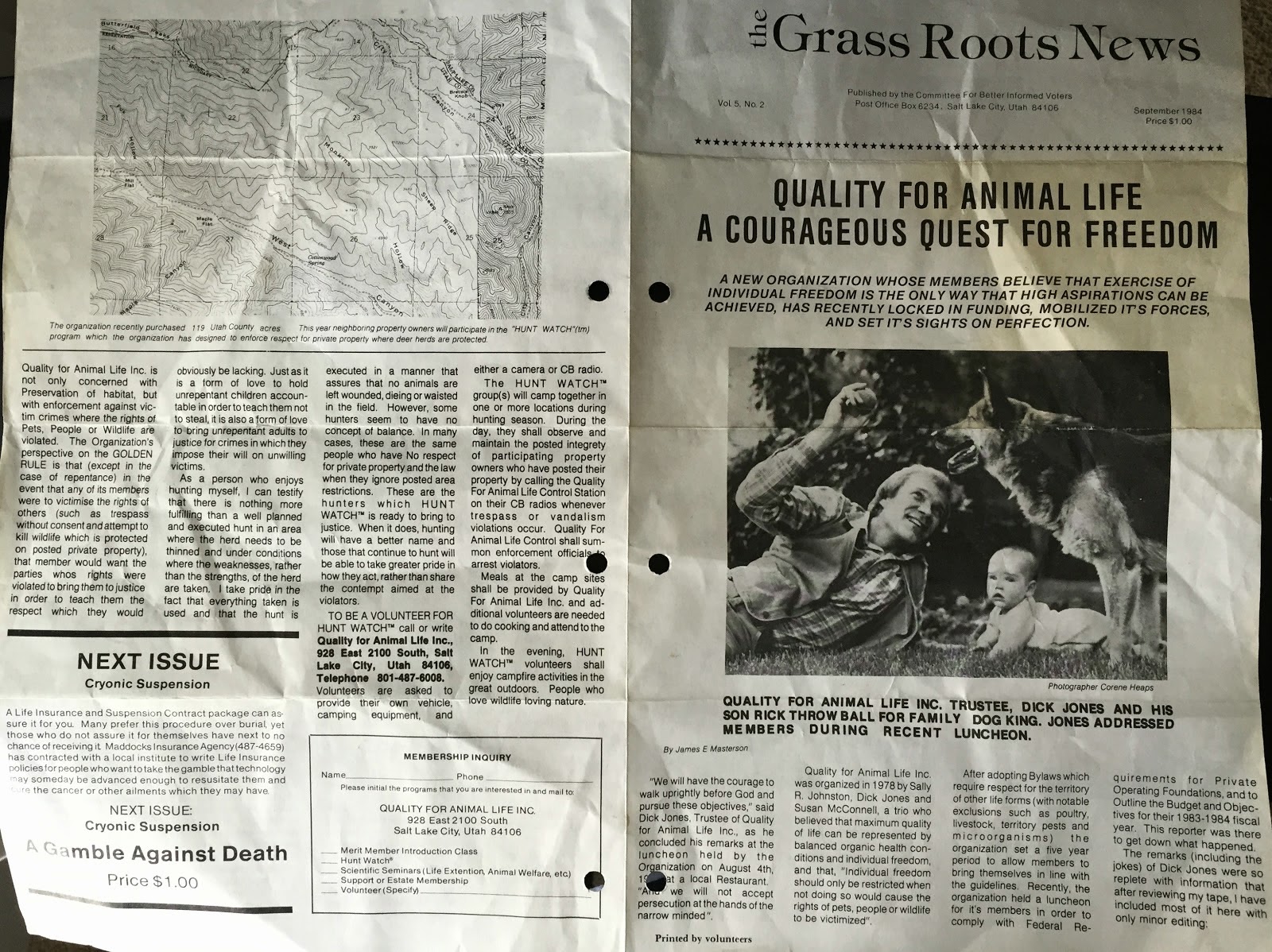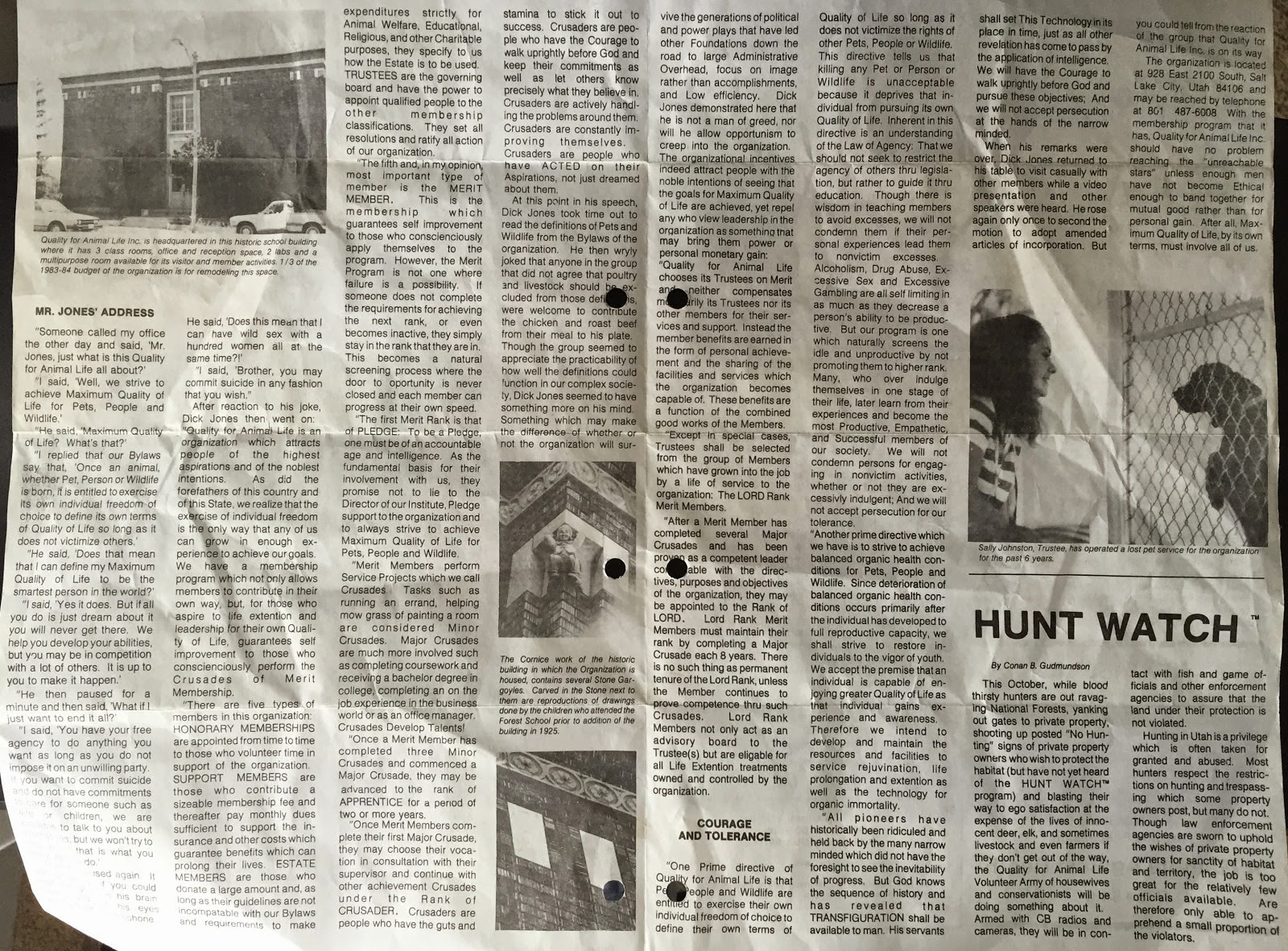 Secular Transhumanists often wonder and ask me why Transhumanism seems to flourish better among Mormons than among adherents of other religions. I always tell them the reason, at least in part, is that Mormonism is an implicit Transhumanism, even if most Mormons have never heard of the word "Transhumanism". Quality of Animal Life is further evidence that Mormonism mandates Transhumanism.